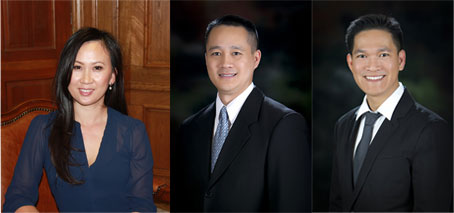 August 2, 2021
Dear Valued Patient:
We would like to take this opportunity to thank you for your continued trust and confidence in permitting us to care for you and your dental needs through the years. It is with mixed emotions that we are announcing the closure of our practice, Affinity Dental.
In an effort to ensure that our patients continue to receive the best possible care, we have carefully evaluated a number of candidates who were interested in assuming our practice patients. We have worked with and selected Dr. Van Nguyen, a caring and talented dentist who possesses the highest qualifications and is extremely well skilled in all phases of restorative, cosmetic, and orthodontic dentistry. Dr. Nguyen is a highly regarded, compassionate dentist that has been serving the needs of our community in Irving for the past 10 years at Story Dental, P.L.L.C. She will help us with continuing to serve your dental needs in your transition to the new practice location at 2430 N. Story Road, Irving, TX, 75062.
Dr. Van Nguyen is a graduate of Baylor College of Dentistry Texas A & M University System since 2003. She has been practicing dentistry in DFW and surrounding areas for more than 18 years. Away from the practice, Dr. Nguyen enjoys spending time with her husband and 3 daughters. She enjoys gardening, jogging, and staying active with her local community. She may be contacted at the office at (972) 514-1449 or by email drnguyen.dental@gmail.com. You may also obtain further information about Dr. Nguyen from the office website at www.mystorydental.com or the office Facebook page Story Dental.
Dr. Nguyen will be expanding the number of days and hours during which appointments may be made, making it easier to schedule appointments. The new office location is a close commute conveniently half a mile away from Affinity Dental. Please call Story Dental at (972) 514-1449 to assist with continuing your dental care with Dr. Nguyen. You will be warmly greeted with Dr. Nguyen's team, Laura, the Practice Director, and Flor, the Clinical Manager. Dr. Nguyen and the team invite you to an Open House at Story Dental on Tuesday, August 17, 2021, from 2:00-4:00 p.m.
I know you will be pleased with Dr. Nguyen and will extend to her the same courtesy and loyalty that you have afforded us. We have worked closely with Dr. Nguyen to ensure a smooth transition in response to your specific needs.
I want to thank all of you. Many of you were more than patients, but friends who we looked forward to seeing at each and every visit. Have faith and trust in Dr. Nguyen as she is a gifted dentist who truly puts her heart, soul and technical excellence into her work.
Sincerely,
Dr. Nathan Ho & Dr. Chuong Do